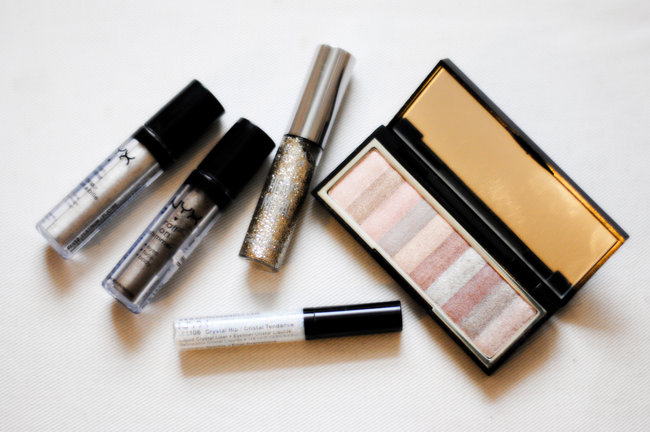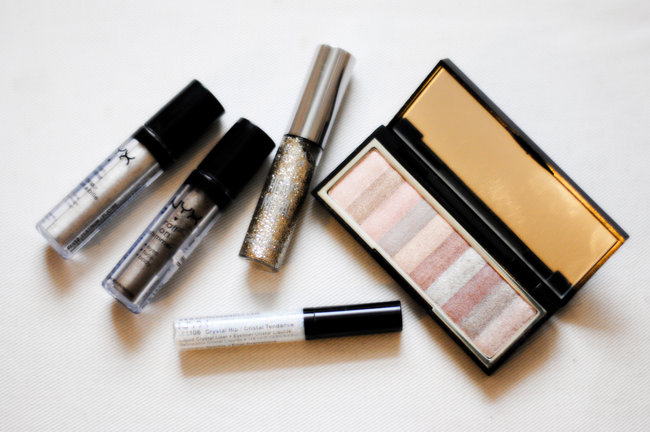 VINTAGE BEADED TOP (similar here) / DIAMOND WING EAR CUFF from URBAN OUTFITTERS
I'm currently having a moment with glitter. I haven't been so into it on my face since middle school but Karl really got me inspired with his Fall show, and it is just so perfect for Christmastime. It's feeling fresh again and definitely makes your day a little bit more magical.
For this look, I used NYX's glitter roll on in both silver and gold around my eye area and cheekbones (layered on top of each other). I then used Bobbi Brown's Sequin Shimmer Brick eye palette on my eye lids and in the corners of my eyes (I used a damp brush to make it a bit thicker), and then I layered on Urban Decay's gold glitter eyeliner after I applied black eyeliner and mascara.
I've rounded up below my favorite ways to incorporate a little glitter into your season – altogether on top of each other, or just one at a time. Glitter on. xx
: SHOP MY FAVORITE GLITTER MAKEUP :
..